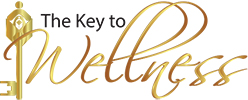 The 2015

Wellness

Promotion Policy Annual Report
The School District of Palm Beach County, Florida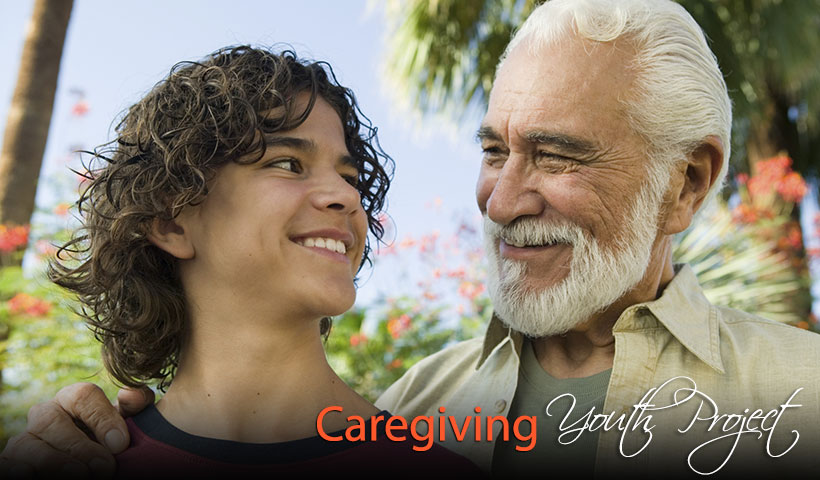 Student Intervention Services - The Caregiving Youth Project of the American Association of Caregiving Youth
®

At the conclusion of the 2014-15 academic year, the Caregiving Youth Project (CYP), under the auspices of the American Association of Caregiving Youth® (AACY) and in partnership with The School District of Palm Beach County, was serving 530 middle and high school caregiving youth. The majority (75.8%) of CYP participants attend Title 1 schools. They primarily enroll through an eligibility process in seven middle schools. As they geographically move or progress to high school, and wish to voluntarily continue to receive support, the CYP offers workshops in high schools to offer planning and support into their transitioning to adult years. Enrollment is rolling so students either self-refer or are referred by school staff and/or other organizations throughout the calendar year.
Needs-driven support services were provided in school, out of school and at home. Caregiving youth stay in the CYP through high school graduation as long as they continue in that role and wish to participate. CYP activities continue throughout the calendar year.
In school: middle school sixth grade students participated in Skills Building/support group six week sessions while seventh and eighth grade students met three times during the year for a total of 687 student session hours, 90% agreed or strongly agreed that they are using what they learned to help them in school and to manage anger; 1065 individual student contacts with CYP staff occurred during twice monthly Lunch and Learn sessions; high school workshop groups were held with 583 student sessions and a pizza party was held by Boca Leadership high school group to ease the transition from middle to high school; a high school graduation celebration was held at Bethesda West Hospital and six scholarships awarded.
In the home: In the home – during this year alone, 60 initial home assessments were made along with 45 visits to follow up with families. Many partner agencies work with AACY and provide their services that also strengthen families; 47 students received academic support including tutoring, and computers - now more than 165 CYP students have received computers. Additionally 253 students received back to school supplies to help level their playing field – after all, everyone needs tools for success!
This year the Palm Beach Post selected a CYP family for its annual Season to Share project. As a result of community donations, one family has new bedding, a computer, clothing, and, most importantly a kitchen and bathroom made accessible for a mom who has Multiple Sclerosis. Now she can negotiate the home and her personal care more independently.
Out of school: Camp Treasure in the Fall and in the Spring was enjoyed by 51 students plus 34 students attended Reunion Camp held on the campus at Florida Atlantic University (FAU). swimming and on field days as well as a fishing trip, a journey to Marine Land, Whole Foods cooking class and many other resources and support. Families received 149 home delivered Thanksgiving meals and more than 300 participated in the Holiday Celebration where family portraits were taken and students and siblings not only received gifts but selected those to give to family through the Holiday Shoppe provided by corporate partners.
This year's End of the Year Feedback represented 319 students of which 309 take care of 475 individuals in Palm Beach County with nearly 40% of students providing care a grandparent or great-grandparent. This is a 10% increase since 2011. There are 23 students who are providing care for BOTH parents. This year one CYP student who herself had medical complications dropped out of school. We were saddened by the death of one student who was killed in an automobile accident who should have graduated last year and was in the process of completing his high school education. The other student who was due to graduate last year who has a mental health condition remains in touch and continues to work on his final credits. Of 41 high school seniors active in the CYP, 40 graduated (97.6%) with 33 (82.5%) are immediately going on to post-secondary education and two students are going to serve our country in the military.

During this year there were thirteen deaths among family members of CYP students. Its bereavement services continue to be of great value in helping students transition to traditional child bereavement programs.

Students report "Now I know I am not alone" along with improved grades, confidence, less stress, managing time, staying connected with new CYP friends and taking more time for themselves are the most frequent responses from these dual role student-caregivers. Unanimously, students want other caregivers in more schools to be helped as they have been helped.

This past year thanks to the assistance of Cathy Burns, The Education Network and the donation of his voice by national sportscaster Dick Stockton, a Vodcast was created. It is housed on the District website and serves as a tool to educate new school staff and anyone who wants to learn more about the issues facing caregiving youth.

M.A.C.Y. (Mentor A Caregiving Youth) was created as existing mentoring programs do not meet the needs of caregiving youth. It achieved status as a Mentor Center within the United Way mentoring family and is currently gearing up for the beginning of the 2015-16 academic year.

The Caregiving Youth Institute held its first Conference at Safe Schools with food purchased from the West Boca Culinary Academy. Over 150 people attended including some from out of state. The keynote speaker was former caregiving youth, Carolyn Kelly, the First Lady of FAU. Two MD/MPH students from the University of Miami's Miller School of Medicine spent countless hours of entering data from 704 CYP records. They presented their findings at the American Academy of Pediatrics (AAP) conference in CA and, as a result, gained national media attention, including the Washington Post. An article followed in the newsletter of the AAP and a manuscript has been submitted for publication.

We want future teachers and other professionals to understand the barriers to learning that students carry to the classroom and how it impacts their development and academic success Multi-disciplinary workshops with Behavioral Sciences, Nursing, Pharmacy and
Education were held at Palm Beach Atlantic and Lynn Universities to work towards achieving this goal.
Grand & Great-Grandparent Care Increases!
CHANGES IN CARE RECEIVERS OF CAREGIVING YOUTH 2011-12 THROUGH 2014-15
Results of End of the Year Surveys
2010-11: 226 Caregiving Youth and 369 Care Receivers
Grandparent Care 29.3%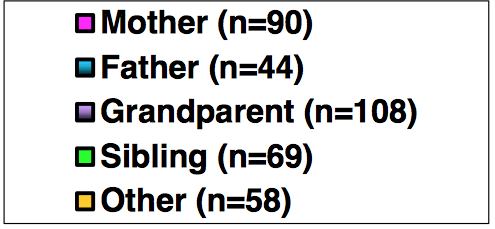 2014-15: 309 Caregiving Youth and 475 Care Receivers
Grand/Great Grandparent Care 39.2%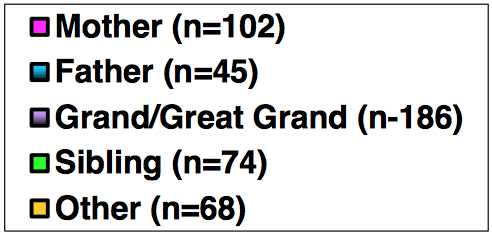 CAREGIVING YOUTH PROJECT (CYP) RESULTS 2014-15 End of Year Feedback – How CYP Helped Student-Caregivers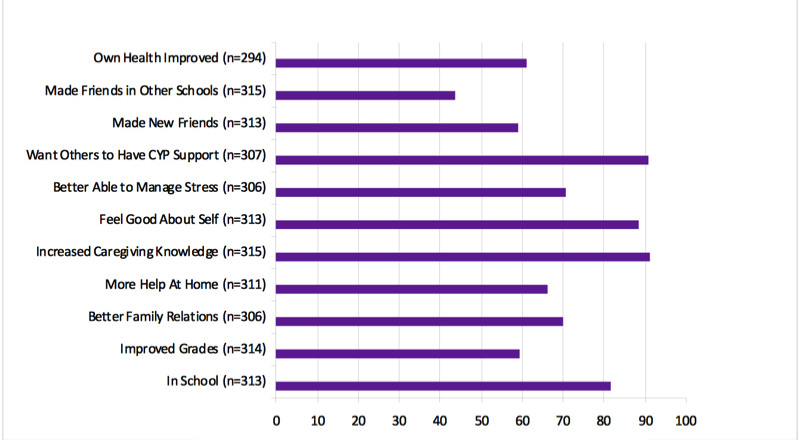 Note: A total of 319 students completed the End of the Year Feedback Form at the end of the 2014-15 school year. Respondents were 64% female (n=203) and 63.9% were in middle school. Not all students responded to all questions. Some student respondents answered via telephone interview. Students who entered the Caregiving Youth Project during the final school quarter were not invited to complete the End of Year Feedback Form. CYP services provided are needs-driven so not all students received the same supports or had the same opportunities to meet caregiving youth from other schools. Qualitative results are also available.
The job of caregiving youth is to become educated; yet, it is tough to focus in school with the worries of adult-sized family caregiving responsibilities. AACY recognizes and supports these children through high school graduation and helps them become healthy, educated, productive adults! Join with AACY and make a difference in their lives!
Connie Siskowski, RN, PhD
President & Founder
American Association of Caregiving Youth (AACY) 1515 N. Federal Hwy. #218
Boca Raton, FL 33432
Lifetime Ashoka Fellow (ashoka.org)
Top Ten CNN Hero 2012
561-391-7401
www.aacy.org
Like us on Facebook!
Follow AACYorg on Twitter!