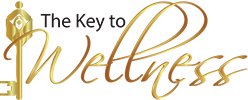 The 2015

Wellness

Promotion Policy Annual Report
The School District of Palm Beach County, Florida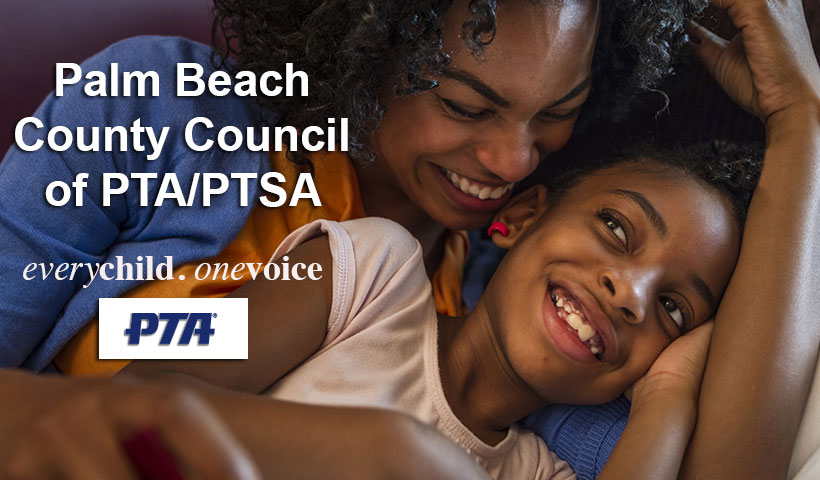 Palm Beach County Council of PTA/PTSA
The Palm Beach County Council of PTA/PTSA is a member of the largest advocacy group for children in the nation. The council supports PTA units at schools throughout Palm Beach County and currently has over 16,000 parent, teacher, student, and community members. The Council is governed by approved bylaws designed to meet specific objectives. The Council will interpret, promote, and support the basic policies of the State and National PTA. As such, it is a 501(c)(3) organization.

The Palm Beach County Council of PTA provides relevant training and resources to assist with the success of the local units. Council meetings are used to promote advocacy for all children within Palm Beach County. The Council provides a forum for public information that can stimulate action for current issues that relate to children.
default_title

Making every child's potential a reality
default_title

A powerful voice for all children

default_title

A relevant source for families and communities

default_title

A strong advocate for the education and well-being of every child
default_title

To promote the welfare of children and youth in home, school, community and places of worship.

default_title

To raise the standards of home life.

default_title

To secure adequate laws for the care and protection of children and youth.

default_title

To bring into closer relation the home and the school, that parents and teachers may cooperate intelligently in the education of children and youth.

default_title

To develop between educators and the general public such united efforts that will secure for all children and youth the highest advantages in physical, mental, social, and spiritual education.
Palm Beach County Council PTA was invited by Rita Thrasher of the Action Alliance for Mental Health to join the Alliance in 2009 as a community member with a shared interest in furthering efforts to create awareness of mental health issues in our community.

Palm Beach County Council PTA Volunteers; Sandy Roth, Wendy Ruud, and Kay Stagray have all participated in Mental Health First Aid Training through the efforts of the Action Alliance for Mental Health in Palm Beach County in partnership with Jewish Family & Children's Service of Palm Beach County, Inc. and the National Council for Behavioral Health.

Palm Beach County Council PTA participated in the NAMI (National Alliance for Mental Illness) and Five Guys for Muscular Distrophy Association in two separate community run/walk events in the Fall of 2014.

Currently PBCC PTA and The Dori Saves Lives Foundation share a community partnership to raise awareness of safe driving practices throughout our schools and community. Spanish River HS PTSA and Boca Raton HS PTSA both participate in a program created by Dori Saves Lives Foundation called "In the Click." This program monitors the use or misuse of seat belts in the school carline in the morning over a two week period to create awareness of the importance for all passengers to wear a seatbelt at all times when driving or riding in a vehicle.

Local unit Elementary, Middle, and High School PTA/PTSA's continuously promote health and wellness in their schools through safe walk to school campaigns, the importance of daily exercise and the value of eating a rainbow of colors and trying new foods and vegetables.

Last spring PBCC PTA enjoyed a presentation by LSIS, Living Skills in the schools. PTA advocates listened to a mother share her experience in dealing with her daughter's drug addiction. The presentation focused on spotting the early warning signs of drug addiction, how to deal with the impact of drug addiction within the family, and how to find help for the addict and the family.

Scholarships: Annually, Palm Beach County Council PTA offers both graduating seniors (PTSA Members) and adult PTSA volunteers (YES teachers and staff are eligible) an opportunity to apply for a $500 (minimum) scholarship for future education endeavors. In five years $12,500 has been awarded in scholarships.

Grants: Palm Beach County Council PTA offers grants to local PTA and PTSA units to help offset the cost of attending various PTA trainings, conferences and conventions. Often times, the council will connect two or more units to pool their resources. In five years over $4,000 has been awarded to local PTA's.

Awards and Recognition: Annually, the Palm Beach County Council PTA recognizes local units' commitment to the mission and purpose of PTA through this program. Local units are recognized for their work in various programs including: Wellness, Safety & Environmental, and many others.

Wellness Ambassador: Sandy Roth was recognized as the Council's Wellness Ambassador for her work on the Mental Health & Wellness program. Past ambassadors include: Mindy Haas (Florida PTA President Elect) and Eric Stern (The School District of Palm Beach County).
Special thanks to all the local PTA and PTSA units for hosting a variety of healthy family events at their schools all year long:
default_title

A.W. Dreyfoos School of the Arts PTSA

default_title

Addison Mizner Elementary PTA

default_title

Atlantic High PTSA

default_title

Banyan Creek Elementary PTA

default_title

Belvedere Elementary PTA

default_title

Berkshire Elementary PTA

default_title

Binks Forest Elementary PTA

default_title

Boca Raton Elementary PTA

default_title

Boca Raton Community Middle PTSA

default_title

Boca Raton Community High PTSA

default_title

Calusa Community Elementary PTA

default_title

Cholee Lake Elementary PTA

default_title

Christa McAuliffe Middle PTSA

default_title

Citrus Cove Elementary PTA

default_title

Congress Middle School PTSA

default_title

Coral Sunset Elementary PTA

default_title

Crosspointe Elementary PTA

default_title

Crystal Lakes Elementary PTA

default_title

Del Prado Elementary PTA

default_title

Discovery Key Elementary PTA

default_title

Don Estridge High Tech Middle PTSA

default_title

Eagles Landing Middle PTSA

default_title

Emerald Cove PTSA

default_title

Emerging Minds Montessori Academy PTA

default_title

Equestrian Trails Elementary PTA

default_title

G Star School of the Arts PTSA

default_title

Hidden Oaks Elementary PTA

default_title

Imagine Schools Chancellor Campus PTSA

default_title

J.C. Mitchell Elementary PTA

default_title

Loggers Run Middle PTSA

default_title

Manatee Elementary PTA

default_title

Meadow Park Elementary PTA
default_title

Melaleuca Elementary PTA

default_title

Morikami Park Elementary PTA

default_title

New Horizons Elementary PTA

default_title

Okeeheelee Middle PTSA

default_title

Olympic Heights High PTSA

default_title

Omni Middle PTSA

default_title

Orchard View Elementary PTA

default_title

Palm Beach Gardens Elementary PTA

default_title

Palm Beach Public Elementary PTA

default_title

Palm Springs Elementary PTA

default_title

Panther Run Elementary PTA

default_title

Park Vista High PTSA

default_title

Pine Jog Elementary PTA

default_title

Plumosa School of the Arts PTA

default_title

Poinciana Elementary PTA

default_title

Polo Park Middle PTSA

default_title

S.D. Spady Elementary PTA

default_title

Sandpiper Shores Elementary PTA

default_title

Spanish River High PTSA

default_title

Suncoast Community High PTSA

default_title

Sunrise Park Elementary PTA

default_title

Sunset Palms Elementary PTA

default_title

The Open Doorway PTSA

default_title

Timber Trace Elementary PTA

default_title

Tradewinds Middle PTSA

default_title

Verde Elementary PTA

default_title

Village Academy PTSA

default_title

Warriors PTSA (Lake Worth Middle)

default_title

Waters Edge Elementary PTA

default_title

West Boca Raton Community High PTSA

default_title

Whispering Pines Elementary PTA

default_title

Wynnebrook Elementary PTA