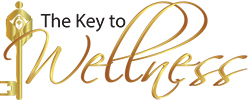 The 2015

Wellness

Promotion Policy Annual Report
The School District of Palm Beach County, Florida

Employee Wellness - Apple a Day
The School District of Palm Beach County continues to take the expression, "An apple a day keeps the doctor away," to new levels. The 3-week Apple a Day program ran from October 15th through November 4th of 2014. This latest edition was shortened from previous years to fit into personnel member's demanding schedules.

The District hosted the Apple a Day program for the third year in a row as a fun and engaging way for personnel to lead healthier lifestyles - showing the District's steadfast dedication to well-being. Participants, including teachers, staff, and administration were challenged to eat up to two apples per day, take a picture with the apple, and submit those daily photos to earn points. With participants organized into teams based on their school or department, the competition was more spirited than ever before. The 2014 Bonus Initiatives included:

● Apples & Students – Create a wellness culture of a healthy school environment by encouraging students to be healthy!

● Wear Pink & Eat Apples – Support breast cancer awareness and early detection.

● Apples & Neighbor(s) – Take a picture of you and your neighbor eating apples.

● Give One – Bring an extra apple to work, one for you and one for a friend. Take a picture together.

The results of the Apple a Day '14 continued to build upon the initiatives previous year's results:
●
Over 4,750 people participated which means the event has grown over 350% since 2012.
●
Over 230 locations were involved which is an increase from the previous year.
●
The number of submissions per week grew by more than 50%.
The competition was crisp. The first week went to Palm Beach Public, separated by less than a point from Melaleuca Elementary. Equestrian Trails Elementary surged ahead to win Week #2. The third and final week was taken by Student Intervention Services, but Palm Beach Public never fell from the Top 5. In the end, consistency and persistence paid off for Palm Beach Public, the champions of Apple a Day '14. They join an elite group, including Intensive Transition South ('12) and Palm Beach Central High School ('13). The 2014 MVP was Lisa Deese of Highland Elementary, having the highest individual score of any individual participant.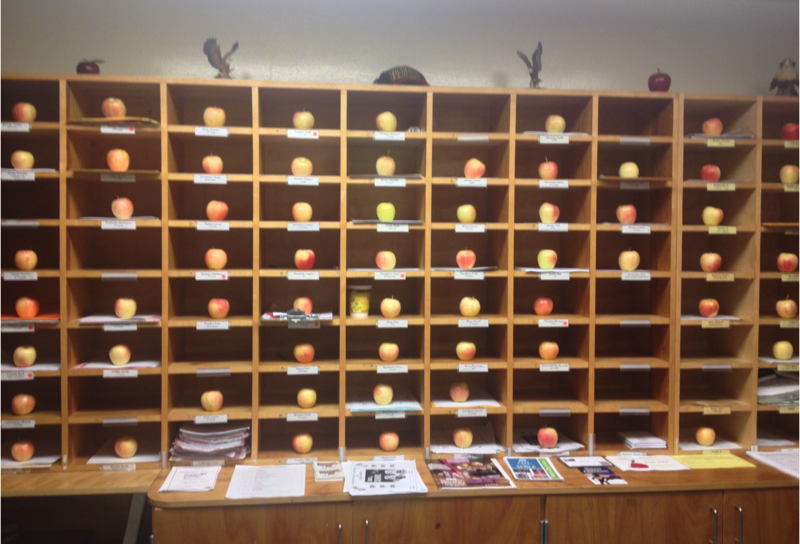 "The Apple a Day challenge was a huge success at my school! Not only did the faculty and staff find a new admiration for eating apples, but everyone loved brainstorming creative ideas to incorporate into our group apple photo submissions! It's amazing to see how many teachers have now added apples into their daily food plans!" --Danielle Symanski, Palm Beach Public