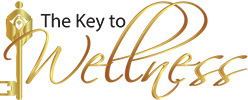 The 2015

Wellness

Promotion Policy Annual Report
The School District of Palm Beach County, Florida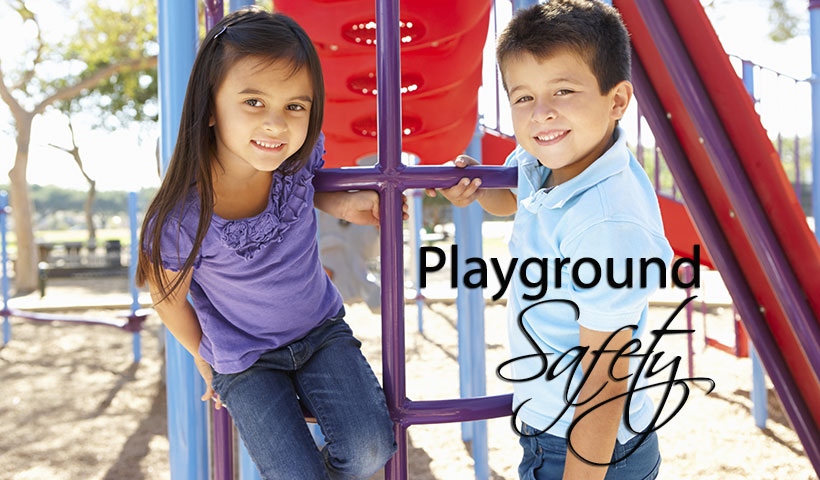 Risk Management - Playground Safety
Playground accidents account for roughly 50% of all student accidents within The School District of Palm Beach County. Minimizing the cause of these accidents requires a focus on two basic areas. The first is ensuring that the playgrounds are maintained in accordance with national standards and manufacturer's specifications. The second is properly supervising students as they play on the playgrounds.

Four years ago Risk Management and Facilities Services began a new effort to maintain the playgrounds at Palm Beach County schools. Prior to 2010 the Certified Playground Safety Inspectors (CPSIs) working for Risk and Benefits Management would inspect District playgrounds annually to determine compliance with American Standards for Testing & Materials (ASTM) and Consumer Product Safety Commission (CPSC) requirements. The inspectors identified and documented hazards observed during these inspections in the comments section of the District form. The forms were then submitted to Facilities Services for review and action. Reports were translated into work orders and were then worked on by the Grounds Department, however there was no prioritization of work. Work was often done based on the volume or numbers of work orders that needed to be completed versus the severity of the hazard that needed to be fixed.

This process was inefficient. Playground work orders were mixed in with other work orders at each location. As a result, playgrounds often did not get fixed in a timely manner. For example, minor hazards such as a guardrail that needed tightening, would turn into a missing guardrail a year or two later. Damaged vinyl coating on decking turned into rotting decking in a few years. Cracked, poured in place rubber surfacing turned into damaged surfacing that no longer met original specifications at the time of installation.

In 2010, this effort resulted in a changed approach to the way playgrounds were maintained. The first change was to assign a main point person to playground maintenance. The person was assigned the task of assessing the physical condition of all District playgrounds. This was done by creating a simple point system so that the playgrounds could be graded based on the condition of surfacing and equipment. This was strictly a physical assessment and had little to do with nationally recognized safety standards (e.g. ASTM or CPSC). Low scores resulted in a GOOD rating, slightly higher scores resulted in a FAIR rating, and high scores resulted in a POOR ranking.

During the inspections additional items were documented including but not limited to the playground manufacturer, date of installation, and the type of surfacing used. The positive results from this survey included:
default_title

The District now had an accurate account of the types and locations of each playground at each school.

default_title

Facilities Services was able to prioritize purchasing decisions based on assessment results. This included projects related to:
default_title

The entire replacement of aging playgrounds.

default_title

Replacement of parts, including decking, guardrails, and barriers.

default_title

Refurbishment, repair or replacement of playground surfacing materials.
default_title

The ability to procure manufacturer warrantied parts.
As the inspections were being done, a playground work crew was being assembled in Facilities Services. This crew would be tasked with fixing all playgrounds in the District based on a prioritized work order system that would soon be created. The purpose in having a dedicated work crew for playground repairs was to ensure that they were all fixed in accordance with manufacturer's specifications and applicable safety standards.

The second part of this project was to work with Risk Management to improve the methods used to report findings in the annual safety inspection reports. The previous system did not lend itself to prioritizing hazards. Collaboration between the two departments created a priority ranking system. The agreed upon hazard rankings were:
default_title

1 = "Unacceptable" likely injury or major damage – Must mitigate

default_title

2 = "Undesirable" some injury or equipment damage – Should mitigate

default_title

3 = "Acceptable" minor maintenance or adjustments – Schedule maintenance ASAP

default_title

4 = "Questionable" code issues or disciplines beyond knowledge of inspection - Review Required
The ranking system was tested during 2011 and became an official part of the inspection process in 2012. The ranking system allowed the playground lead person to prioritize hazards that needed immediate attention against those that didn't and it also allowed him to schedule other repairs based on the availability of parts and manpower.

The table below shows the number of schools and playgrounds inspected during the past three fiscal years plus the number of Category 1 and Category 2 hazards that were identified. Interestingly, each fiscal year noted significant reductions in Category 1 and Category 2 hazards even though there were increases in the number of schools and playgrounds inspected each year.


Risk Management has developed two playground safety training videos. The first in the series deals with conducting monthly playground inspections and the second deals with improving playground supervision.