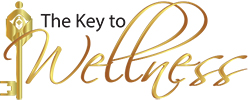 The 2015

Wellness

Promotion Policy Annual Report
The School District of Palm Beach County, Florida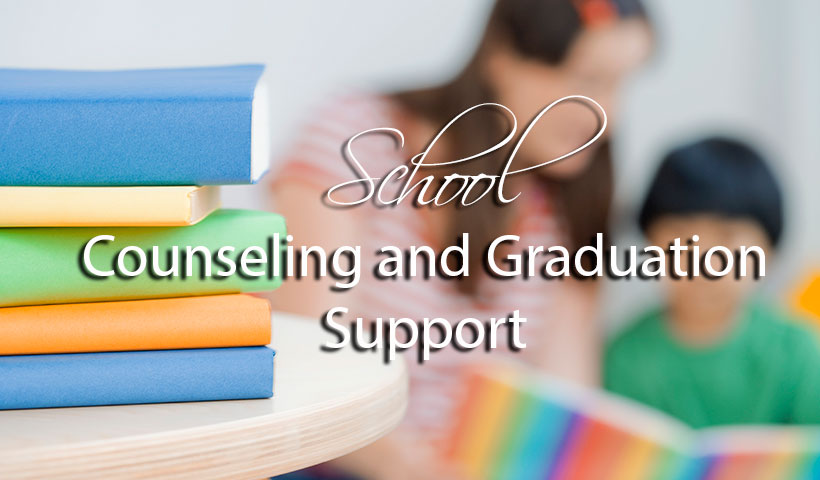 Division of Teaching and Learning - School Counseling and Graduation Support
The School Counseling and Graduation Support (SCGS) Team believes that all students, K-12, will achieve academic, personal/social, and career success as the result of a District-wide integration of comprehensive school counseling programs. The SCGS Team supports the development, implementation and evaluation of comprehensive school counseling programs through professional development, consultation, and assistance relevant to school counseling, and the use of relevant performance appraisal instruments.
Reach Higher with Professional School Counseling
Students Reach Higher with the support of school counseling services. With the ultimate goal of developing the whole child, certified school counselors ensure that strategies and support are in place to help students:
default_title

be academically successful,

default_title

meet promotion and graduation requirements,

default_title

be college and career ready,

default_title

maximize social and emotional wellness, and

default_title

become good citizens.
In August 2014, schools counselors signed-on to support the White House Reach Higher Initiative, which is intended to make sure all students understand what they need in order to complete their education, explore college and career options, and to take the steps required to pursue training, college, and university programs after high school (
https://www.whitehouse.gov/reach-higher
)
Who are Certified School Counselors?
School counselors are certified educators with a minimum of a master's degree in school counseling. They are uniquely qualified to address all students' academic, social/emotional and college-career needs through structured, planned, and comprehensive services. Elementary, middle and high certified school counselors deliver programs that help students to develop essential competencies, learning skills, social skills, self-management skills, and college/career readiness skills. They work in collaboration with parents, other educators, and the community to provide core curriculum and structured lessons, individual student planning, individual counseling, small group counseling, crisis response, consultation, and parent conferences in support of student achievement.

The American School Counselor Association (ASCA), Florida School Counselor Association (FSCA) and the Florida Department of Education (FLDOE) provide school counseling program models, support evidence-based school counseling, and establish student standards and competencies.
The Student Development Plan (SDP) is a comprehensive, developmental program designed to serve all K-12 students and prepare them for productive citizenship. It is an essential part of a school's multi-tiered system of supports, based on national standards adopted by the American School Counselor Association, the Florida Department of Education's School Counseling and Guidance Framework, and research-based strategies. The Student Development Plan is mandated by Florida Statute 1006.025. The student competencies identified in the Student Development Plan guide certified school counselors as they support students. These competencies guide the certified school counselor in the development of high quality programs centered on three domains: academic, career and personal/social development. The three interrelated components of the SDP include systems for delivery, management and accountability, all focused on student outcomes. Infused throughout the program are anticipated qualities of leadership, advocacy, and collaboration evidenced by certified school counselors, teachers, administrators, community, and educational partners.

Certified school counselors report on student outcomes through the Student Development Plan Annual Report, which is completed in May of each school year. A review of SDP Annual Report outcomes leads to the identification of school counseling best practice that produce positive outcomes for the students in the District.
The essential question is: "How are students better off as the result of school counseling?" The following four major initiatives are producing positive results for students.
The School District of Palm Beach County is a partner in an Institute of Education Sciences (IES) grant to study the impact of the school counselor led Student Success Skills classroom program on 5th grade students in fifteen elementary schools. This large scale, four-year study explored learning skills, social skills and self-management instruction, and its impact on academic achievement (report card grades and FCAT), attendance, and classroom academic and social behaviors.

The results are impressive. After eight classroom guidance lessons, students were:
default_title

more cooperative in class,

default_title

less disruptive in class,

default_title

more engaged in core instruction,

default_title

more assertive in class, and

default_title

less test anxious in the classroom.
The Institute of Educational Sciences (IES) is the research arm of the U.S. Department of Education and has helped raise the bar for all education research and evaluation by conducting peer-reviewed scientific studies, demanding high standards and supporting and training researchers across the country. Partners in this project included Florida State University, Florida Atlantic University, University of Massachusetts-Amherst, The School District of Palm Beach County, Duval County Public Schools, approximately 60 school counselors, and over 4,500 students in 240 classrooms.
The 2014-2015 College-Career Fair provided students and their families with the opportunity to explore post-secondary options, including training programs, college programs, and university options. Over 3,800 students and families attended this annual event. Over 180 colleges, universities, and representatives of the United States Armed Services were in attendance. The 2014-2015 College-Career Fair was held on October 22, 2014 at the Palm Beach County Convention Center.
Historically Black Colleges and Universities and Hispanic Serving Institutions Recruitment Tour
The Historically Black Colleges and Universities (HBCU) and Hispanic Serving Institutions (HSI) Recruitment Tour is designed to connect college-ready seniors with public, private community, and university educational options. The 2015 HBCU/HSI Tour included representatives from 12 institutions and the Florida Office of Student Financial Aid. Over 1,100 college-ready seniors attended. There were 1,162 admissions offers, and $2.6 million in scholarship offers. The 2015 HBCU/HSI Tour was held January 13-14, 2015 at the Palm Beach County Convention Center.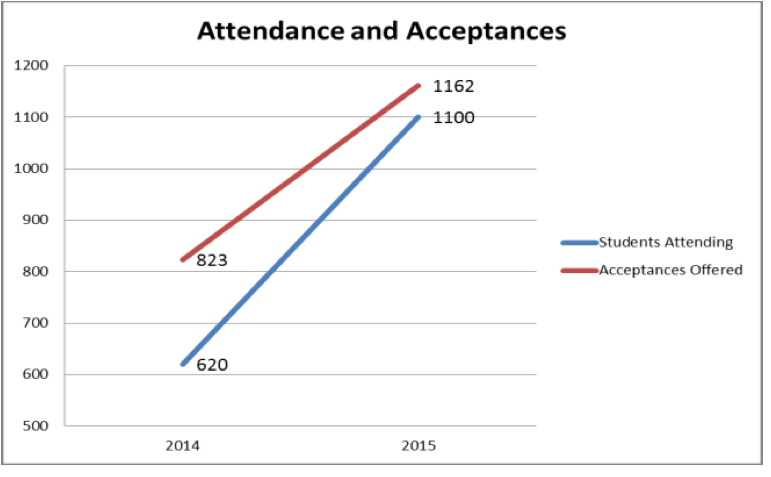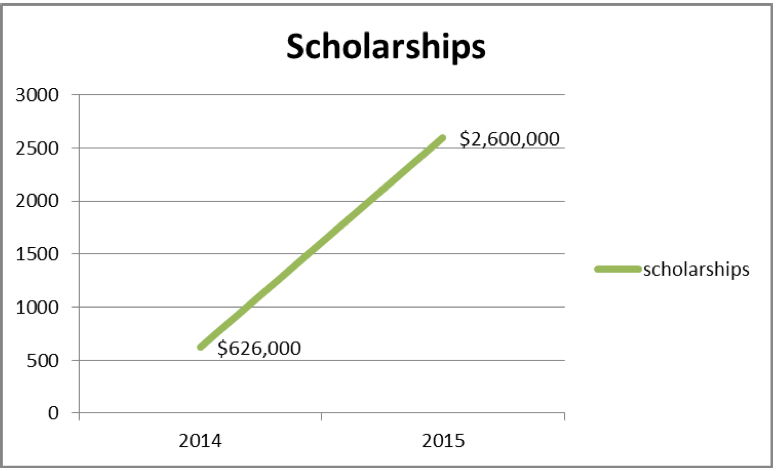 Adolescent Depression Awareness Program
In partnership with The Johns Hopkins University and the Ryan Licht Sang Bipolar Foundation, school counselors and other educators were trained in the Adolescent Depression Awareness Program (ADAP). The ADAP program and curriculum educates high school students, teachers, and parents about the illness of depression. A total of 1,123 students at three high schools (Boca Raton Community High, Seminole Ridge Community High, and Suncoast High) were taught the curriculum. During the 2014-2015 school year, an additional six high schools participated ADAP training.
2nd Annual Student Mental Health & Wellness Conference
The 2nd Annual Student Mental Health and Wellness Conference was a huge success! Over 200 certified school counselors, school psychologists, classroom teachers, school nurses, school based team leaders, school and district administrators, and community partners attended this professional development conference.
The conference was opened by Mr. Keith Oswald, Chief Academic Officer, who discussed the importance of a comprehensive approach to student mental health and wellness.
default_title

Attendance: 203 administrators, school counselors, school psychologists, teachers, school nurses, educators, and guests attended the conference

default_title

Training Sessions: 28 break-out sessions presented by district employees and/or community partners were available to attendees

default_title

Nationally Known Keynote: Clark Flatt of the Jason Foundation

default_title

Community Resource Fair: 34 district and community partners participated in the Community
Resource Fair (where attendees could meet those who provide mental health and wellness
support to students, families, and employees)

default_title

Sponsorship: The event was fully funded through sponsors and partners

default_title

Evaluation: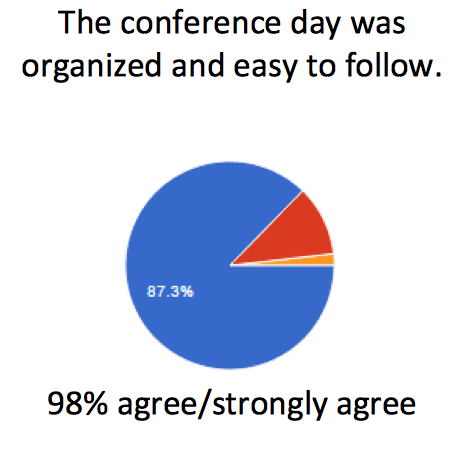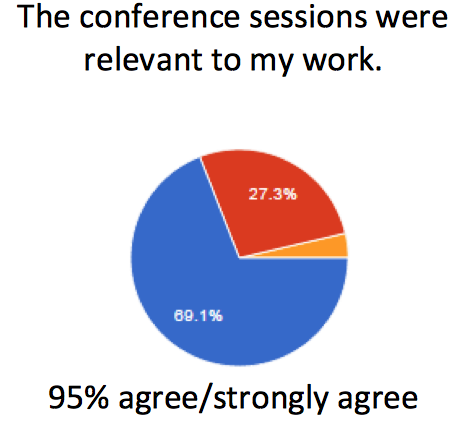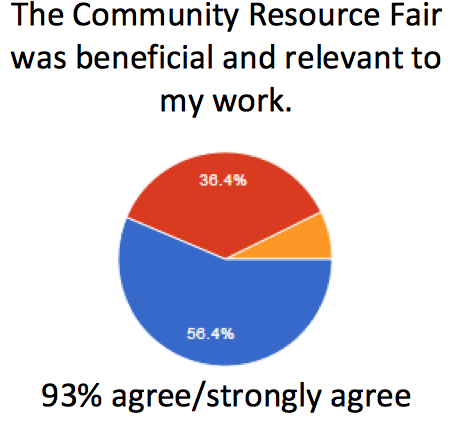 default_title

Suicide and Violence Prevention in Children and Adolescents

default_title

Social and Emotional Learning with Student Success Skills

default_title

Tough Kids Strategies and Interventions

default_title

Mental Health Issues Faced by LGBT Youth

default_title

Creative Interventions with Elementary and Middle School Children

default_title

How To Build A Stress Resistant School Culture

default_title

Building Bridges of Care

default_title

Addressing the Needs of Homeless, Foster Care, Neglected, At Risk and Disengaged Youth
We will see you in June of 2016 for the 3rdAnnual Student Mental Health and Wellness Conference!